A Guide for Parents and Caregivers
As white nationalist and anti-democracy violence and conspiracy theories have entered the mainstream, young people have not only been exposed to such rhetoric and ideology through their own online presence and participation with social media, but they have been negatively impacted by it. This guide will help parents, caregivers, and any adult to not only understand how pervasive the reach of influence that far-right content holds, but will give concrete strategies to engage young people in conversations about what conspiracy theories are, where conspiracy theories come from, how conspiracy theories spread, and most importantly what they can do when such content makes its way into their media consumption.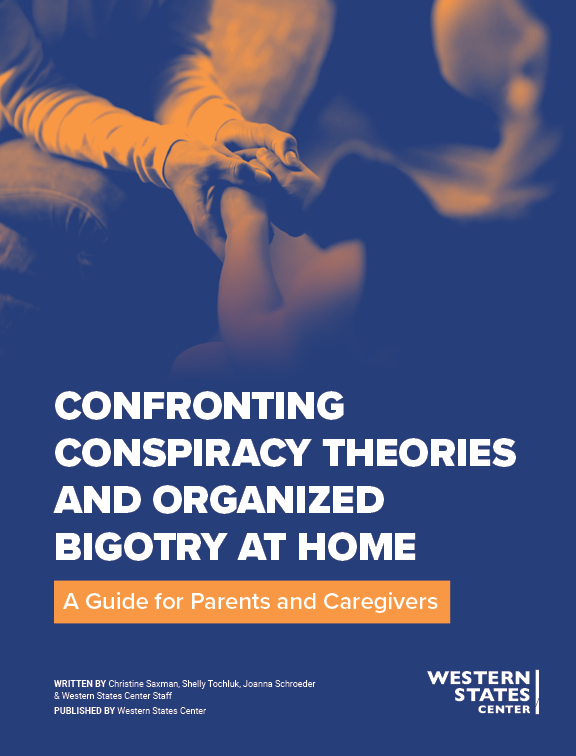 This resource was co-authored by Shelly Tochluk and Christine Saxman. It was inspired by their desire to interrupt white nationalist recruitment. Please see the Being White Today page for more details and resources. Click here for the Being White Today page.