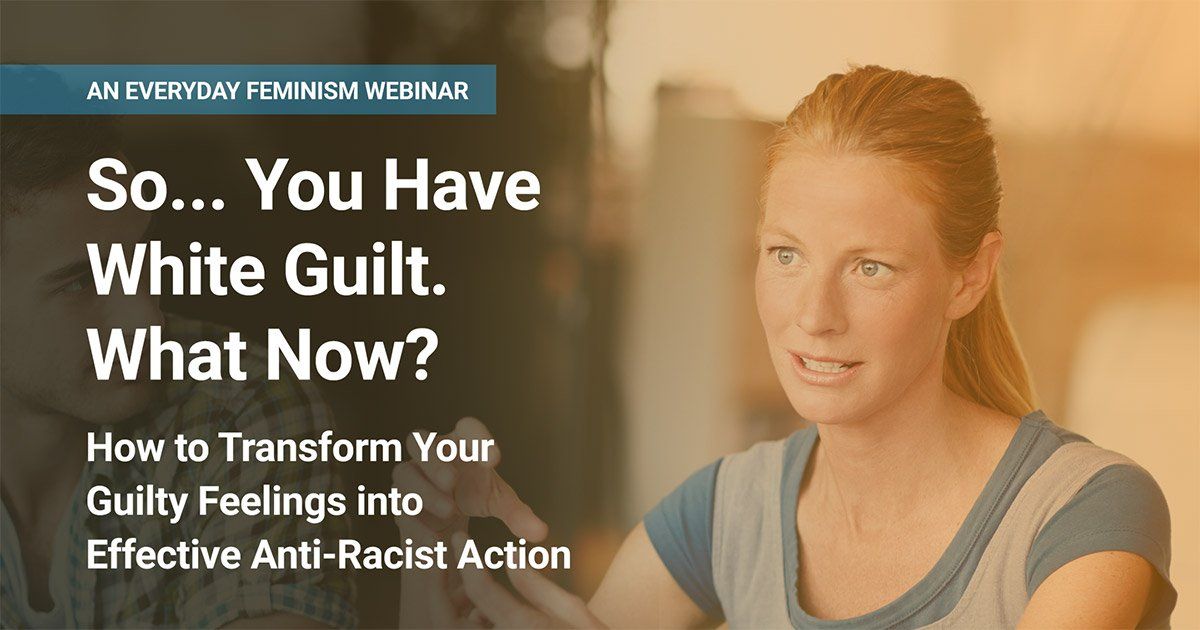 In this webinar you will:
Address the ways white guilt might be interfering with your interactions with people of color
Identify the difference between shame and guilt and how they can be destructive
Hold space for guilt and cultivate a healthy anti-racist identity
Envision more productive methods of engaging with anti-racism work
Learn how to take more effective action in the fight against racism
This webinar is offered by Everyday Feminism for $35 per participant. They offer group rates depending on the size of group. Click here to look at rates and what Everyday Feminism has to offer.
Testimonials
I loved the personal stories of real experiences that Shelly and Salina shared. They were so helpful in making the lessons and context feel real."
-Rebecca G.
This webinar taught me to approach this work with compassion for self and others and use the both/and mindset to keep conversations conversational and not confrontational."
-Joan J.
"[What I learned was the importance of] remembering to have compassion, that everyone is at a different learning place, and to reflect on how I can just share my experiences and not push them."
-YMA
---
Letter from the Webinar Leaders
Years ago, AWARE-LA had trouble getting white people to register for its Unmasking Whiteness Institute. Then Trayvon Martin's killer was acquitted. Then Michael Brown's. Then so many others. We experienced the presidential campaign, the 2016 election, and its aftermath. The institute now sells out months before the event.
Many white people's eyes have started to open. A lot of feelings come with that new vision.
This is a critical time. People of color call for support. A lot of white people are joining the work.
The thing is, white people need to be useful solidarity partners. Too much guilt gets in the way. We've seen it happen time and time again.
We're leading this webinar to share what we've learned during our 20 years of friendship and investment in dismantling white supremacy.
Working together, this webinar will help white people understand the pushes and pulls of expectation and accountability. It will support people through their complicated feelings and questions. "What should I do when…?" "How do I know if…?"
Together we will explore what it means to construct an accountable and healthy white anti-racist identity that productively navigates feelings of guilt, one that allows for more effective action.
In Solidarity,
Shelly & Salina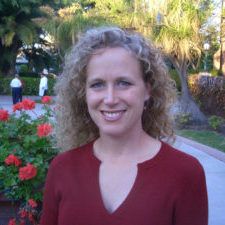 Shelly Tochluk
Course Leader, Educator, Advocate, Author of Witnessing Whiteness and Living in the Tension: The Quest for a Spiritualized Racial Justice
Shelly is a white, middle-class, cisgender woman dedicated to supporting white people to engage more fully and healthfully in building their anti-racist practice. She is a long-time member of AWARE-LA and co-produces and facilitates their 4-day summer institute, Unmasking Whiteness. Shelly provides free online workshop series agendas and resources that align with her books socommunity groups can grow their own leadership and enhance their collective understanding and practice. She is also a Professor of Education at Mount Saint Mary's University-Los Angeles, where she trains teachers to work with the diverse student population in California. Learn more about Shelly's work at ShellyTochluk.com.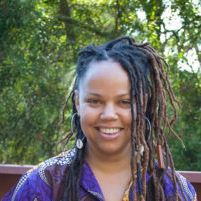 Salina Gray
Course Leader, Educator, Mentor, Champion
Salina Gray, PhD, has spent 20 years teaching in traditional public and charter schools. In 2014, she received her doctorate from Stanford University in Curriculum and Instruction in Science Education. Her research focuses on the intersection of racial and science identities with an emphasis on critical race theory. Her work has been disseminated at the National Association for Research in Science Teaching, the Teachers for Social Justice conference, Free Minds Free People, and the American Educational Research Association. She currently teaches Physical Science and Life Science at Frank D. Parent Middle School in Inglewood Unified School District where she was part of the Positive Behavior Intervention and Supports leadership team. Dr. Gray is also an adjunct faculty member at Mount Saint Mary's University-Los Angeles, in the Education Department.