Witnessing Whiteness has been a foundational text for many since 2007. Now in its third edition, the book offers a timely analysis of what we face today, offering a comprehensive, nuanced, step-by-step path toward deeper understanding of race and antiracist action.
"The first time I read Witnessing Whiteness, it was a revelation. Now, in its third edition, Shelly Tochluk continues to deepen my racial consciousness of how whiteness informs my perspective and understanding. If you have ever wondered why race matters as a white person, read this book. If you feel you understand it all, read this book. No matter how many times you read it, there is always more to learn within these pages. This book has been the foundation of my work towards antiracism." - Jenna Chandler-Ward, Co-founder of Teaching While White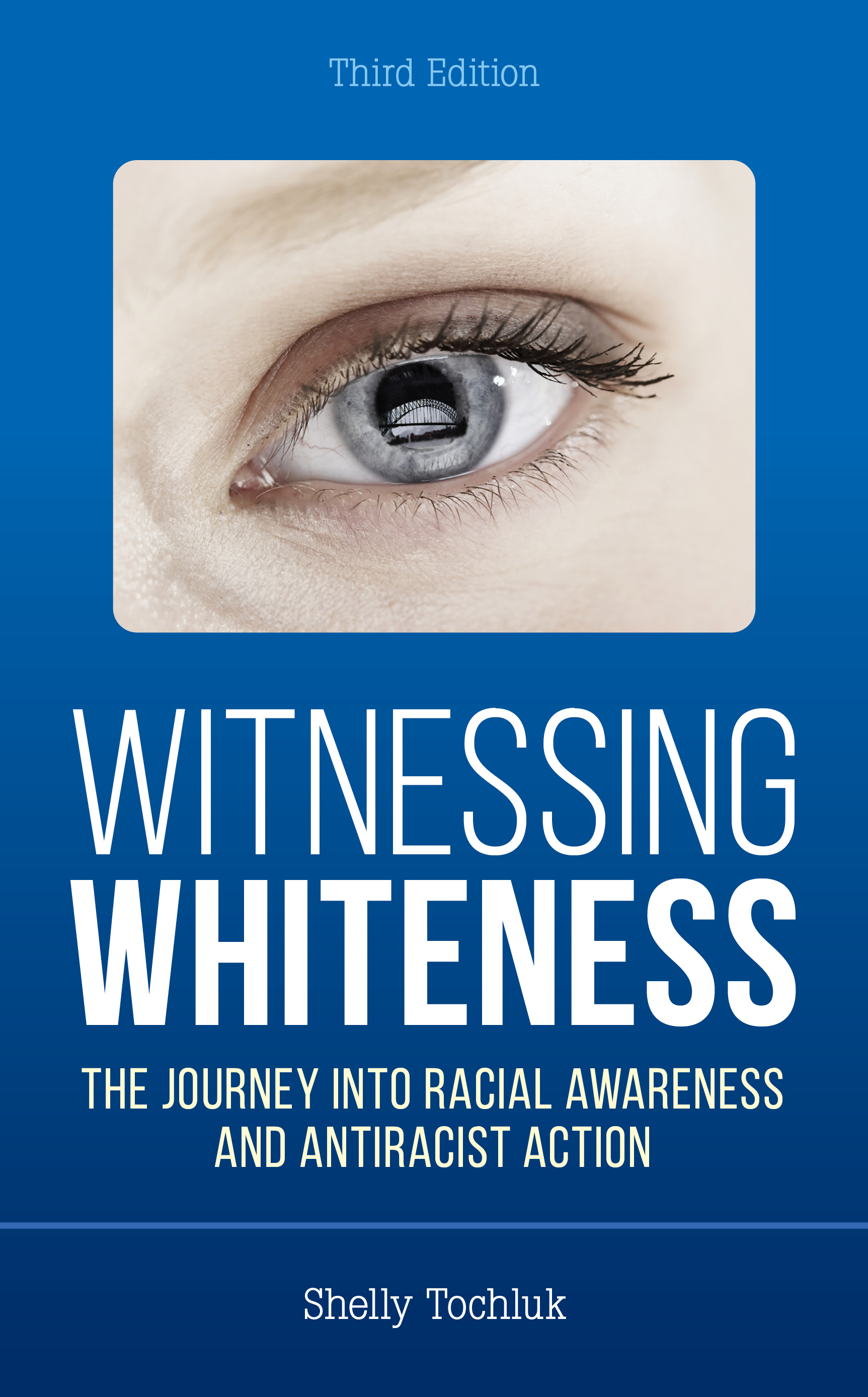 Witnessing Whiteness Workshop Series
Click here for workshop materials and curriculum.
For over a decade, schools, faith-based groups, businesses, service organizations and other community groups have read the book while using the free, downloadable Workshop Series resources (guides, agendas, and handouts). The series helps build a deepened, shared understanding of complex issues of race, identity, and what it takes to act for justice.
"During this moment of "racial reckoning," the persistent question my white colleagues ask is: "What can I do?" I tell them: "Read Witnessing Whiteness." With authentic and vulnerable storytelling, Shelly Tochluk helps readers harness the courage to witness how whiteness shapes their lives and their relationships with People of Color. Importantly, this is not offered as an individual effort, but work to be done within the white community. With this foundation, my white colleagues and friends are better prepared to join me as partners in transforming our institutions and systems." - Vincent C. Flewellen, AVP, Diversity, Equity and Inclusion and Chief Diversity Officer, Webster University, St. Louis, Missouri
Graduate Credit with the Matrix Center
In partnership with the UCCS Matrix Center, you can earn three (3) graduate credits when you implement the Witnessing Whiteness Third Edition Workshop Series in your home community as a Facilitation Practicum. The self-directed, facilitated practicum course is part of the Matrix Center's Graduate Certificate Program in Diversity, Social Justice, and Inclusion.
---
Witnessing Whiteness in the News
CBS Evening News - Nov 2014
First reported on by CBS News in November 2014 (see above), the Witnessing Whiteness program offered by the YWCA-St. Louis continues.
NBC News update - 2018 - In time of viral encounters, 'white spaces' are used to confront biases
NBC News - 2018
A St. Louis program challenges attendees to talk about racism in America and confront their own biases.
CBS This Morning - Summer 2020
While this week has led many Americans to consider issues of race with a fresh urgency, one groundbreaking book is addressing the challenge of coming to grips with the reality of racism. "Witnessing Whiteness" has since inspired a workshop aimed at helping thousands of people look deep into themselves as they look to change the world around them and grapple with questions of white privilege and systemic racism. Michelle Miller speaks to group members to hear why they joined and how it's helped.