People sometimes ask if I'm going to start another Witnessing Whiteness program like the one affiliated with the YWCA in St. Louis. My answer is that I did not begin that program and I have never been an integral part of its administration. And yet, I feel deeply connected to the people involved, and this is the story of why.
In late 2014, while the nation witnessed uprisings in the wake of the non-indictment of Michael Brown's killing in Ferguson, MO, an evening news crew offered a short segment on a group in St. Louis meeting of white people dialoguing with other white people about race and racism. A friend of mine saw the segment and told me she recognized my book in a participant's lap. The segment did not mention my name, nor did it mention the WW book. That was the first I heard about this program, which by that time had been running for over two years.
Realizing that this group was partially responsible for keeping my book in use, I reached out to Amy Hunter, the YWCA's Racial Justice Director at the time, the person in charge of the program. She is the person responsible for creating the program. She had found the free curriculum on my website and decided to run with it. Our first connection involved me reaching out with an offer to send her a check for $500 (a large percentage of that year's royalties) to put money back into the program.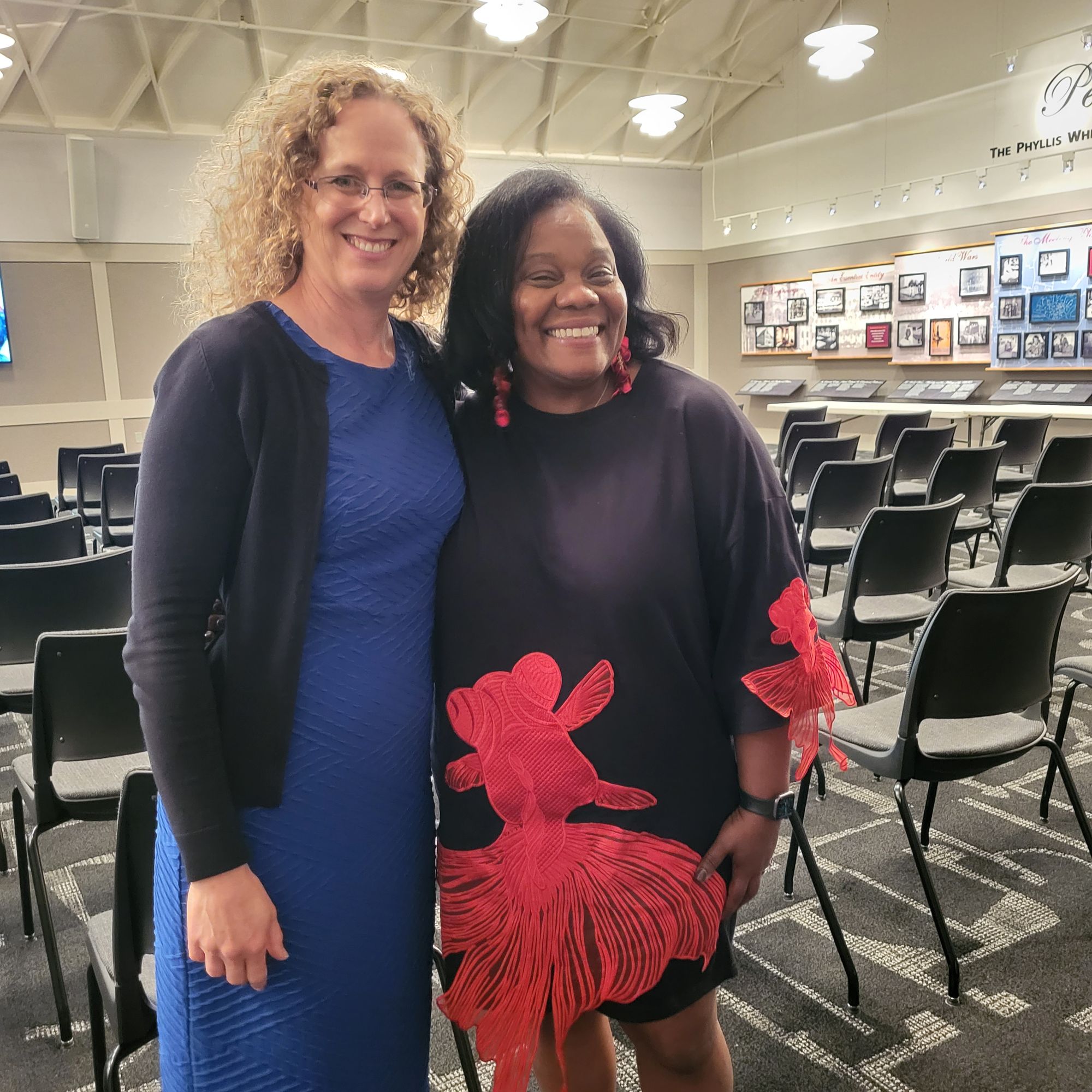 A couple of years later, while promoting my second book, Living in the Tension, I coordinated with Amy to give a book talk in St. Louis and meet with their Witnessing Whiteness facilitation team. That trip cemented the personal relationship with their team, and it is when I got to know Mary Ferguson, the person to whom Amy was handing over administration of the program.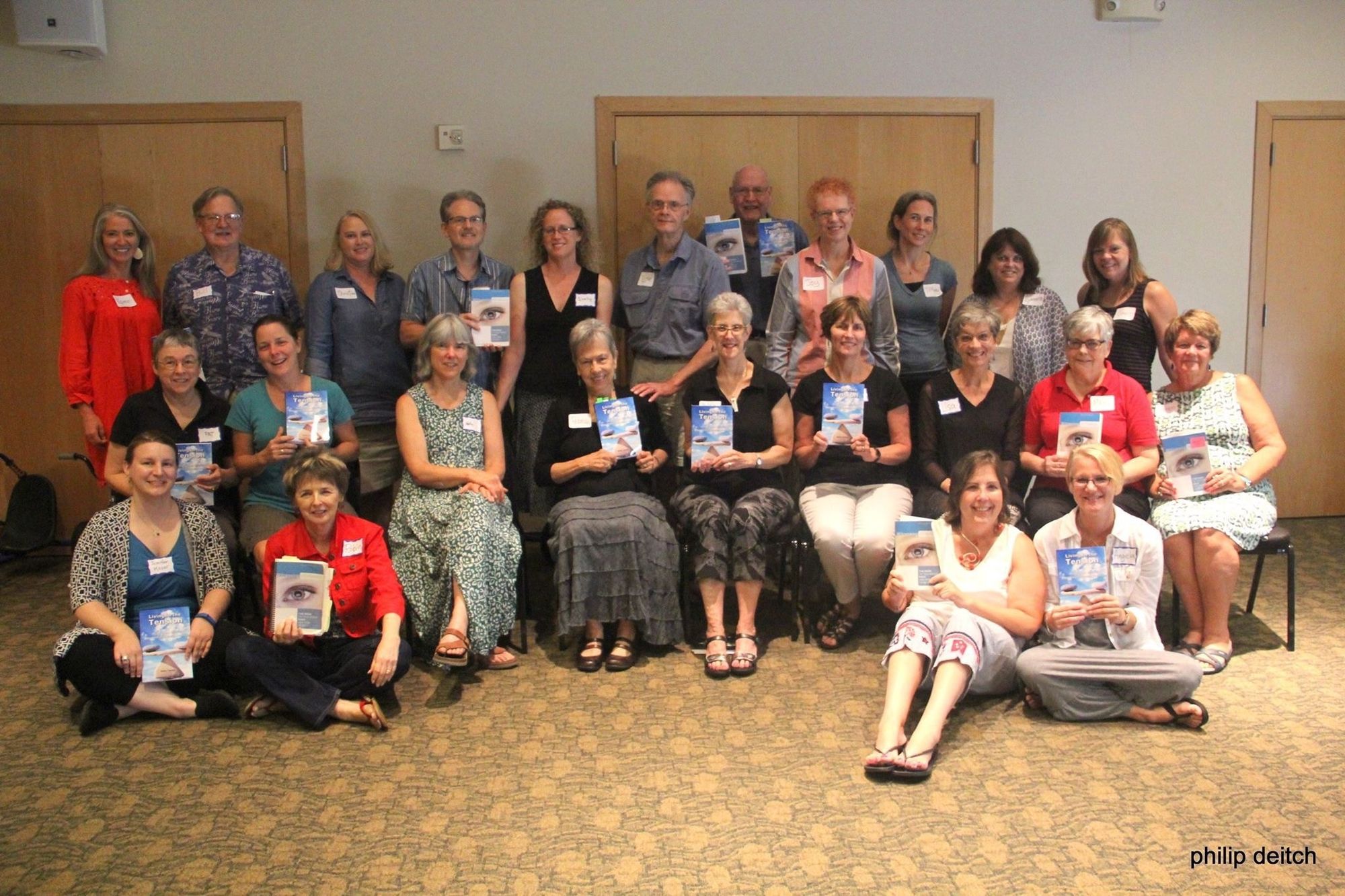 Since then, I have been to St. Louis twice. Each time, I met with the WW facilitation team. Each time, I gave a public presentation, either at Webster University's diversity conference or through the YWCA's speaker series. Each time, I got to know the folks in St. Louis more deeply.
Worth mentioning is that the invitation to speak at the Webster University event did not come because people appreciated the book. Instead, it was because the DEI Director at Webster, Vincent Flewellen, had coordinated with the YWCA to have the WW program comes to its campus and they were getting some heat from local media. I happened to see it and reached out to Vincent directly to offer assistance. The stars aligned such that I happened to reach him just before he met with senior leadership of the university. That conversation is what began our ongoing friendship.
It is the intertwined relationship and the YWCA's continued use of the WW book that inspired me to reach out to them when deciding to revise the book in the wake of George Floyd's murder. Facilitators from the YWCA participated in focus groups to help me understand what needed to change in mid-2021, and then throughout 2022, a team of seven helped re-craft the workshop series that remains free and available on this website.
Witnessing Whiteness would not be what it is without the dedication and support of the people of St. Louis. So, when people ask me if I am going to start another program like the one in St. Louis, the honest answer is that I could not. It takes the investment and inspiration of people on the ground in their local community to build something like it. And what they have created is special.
The program could be replicated in other cities with sufficient time and attention. And although I am happy to support and build community with anyone who takes on that task, the folks at the YWCA are willing to support as well. In fact, they recently received research evidence that their Zoom-based delivery is as effective as in-person meetings, and so they are considering running groups outside of St. Louis for a modest fee. Contact witnessingwhiteness@ywcastlmo.org for more information.